entrepreneur and a service designer from kivistö
I'm running for the Vantaa city Council seat as a green party candidate to do concrete work for a better tomorrow. On this page, I introduce myself and some of my platform agenda.
This is the first nationwide election ever in which I am running as a candidate. I decided that the time to be a bystander are over for me – it´s time to roll up my sleeves and get involved. The future needs its makers.
I have been a member of the Green Party for almost ten years now, because I believe in the society we are building together. Vantaa, Finland, Europe and the rest of the world are facing major and painful changes in the near future, and not just because of climate change. In these changes, the societies in which the roadmap for the future is in good shape and based on science will succeed. In Finland, the Green Roadmap is the most realistic and sustainable in all respects.
In the city council, I will always make the best possible decision on the basis of the information available at the time. This is #informationpolicy, which is the exact opposite to the right-wing propaganda and tactics sadly increasingly present in our society. I am used to making decisions and I am not afraid of responsibility and accountability. There are no more or less important issues, as every decision must be the best one possible.
Themes close to my heart include:
Mitigating

the climate crisis

The fact is, that we are no longer able to prevent a climate crisis or climate change. We can only try to minimize the effects of this and try to curb the progress. Vantaa must adhere to its current goals of being a carbon-neutral municipality by 2030, while the rest of Finland has set her goal by 2035. Our power plant (Vantaan Energia) will cease the usage of coal by the end of 2022. But there is still a lot that can be done in the municipality. For example, as the carbon footprint of food is relatively quite high, we should move to a 'meat meal'-day once a month at all food services run by the municipality (schools, kindergartens, nursing homes, hospitals etc), and on other days of the month offer only vegetarian and vegan options.

In addition, we must assess the climate impact in all decisions that the city makes. The new schools and kindergartens that will inevitably be built here, as Vantaa is a strongly growing city, must be made of wood.

The Vantaa tram must be built, as it is also an important project for urban development that will help break the negative development cycle in certain areas along its planned route. According to preliminary calculations, The Tram is a profitable future investment that will pay for itself in years to come. More detailed and official calculations that are currently under way and will be presented to the new elected city council in few year´s time, will further verify this, I am sure. Rail infrastructure is being built at a rapid pace all around Vantaa, and it is in Vantaa's interests to connect to it, as synergy benefits and cost savings are available. The currently elected new city council will decide on the tram 2023 and according to the current plans, traffic will commense 2028. 
Smooth everyday life

in Kivistö area

Kivistö is one of Vantaa's newest and fastest crowing areas. The well-being of residents and the smooth running of everyday life should not be hampered by fast-paced regional development and non-impact-assessed projects. The construction of the Kivistö Star (Kivistön Tähti) shopping center and city service center by 2022 must be ensured. The Arena 3.3 project is welcome, but the public and maintenance logistics of this now-planned 1.5x Hartwall-Arena multipurpose hall should be designed so that residents in the area do not fall victim to car and/or train-traffic jams.

In addition, more private parking garages should be built in the area, from which residents and guests can obtain a monthly permit. Eg EuroPark, AimoPark etc. Now there are none.

There are a lot of remote working professionals and entrepreneurs in Kivistö (like me), and I'd love to see some co-working facilities. Here you can pop in either one day doing your work, or get a monthly membership. This would also enable networking and cooperation between those working in the area.

There is also room for culture in Kivistö. I want to minimize all the bureaucracy, for example with regard to organizing street events in the Kivistö area, and ensure smooth cooperation on the part of the city.
Sole proprietors and small businesses

fueling our future

There are a total of about 193,000 companies in Finland, from single-person companies to publicly listed companies with tens of thousands of employees. Of all these companies, more than 93% are companies with less than 10 employees and more than 50% are one-person companies. The nature of work in the future is already changing, and already now a growing amount of work is done by freelancers invoicing through your own company or as a part-time light entrepreneur. In Vantaa, small companies must be better taken into account as part of public procurement, and co-working facilities and business incubator facilities must be made available as part of Business Vantaa's operations. Most entrepreneurs don't need large plots of land or zoned halls but networking opportunities and affordable co-working facilities. 
Powered by

diversity

The diversity of nature. We have only one planet and are already living in the time of the 6th man-made extinction wave. Finland still lags behind its international targets for halting species extinction. The surrounding nature and environment are extremely important to all residents – the Korona era revealed this reality to everyone.

Gender diversity. All genders, gender identities and sexual orientations have full freedom of self-expression, and will be safe from both physical and mental violence in my Vantaa. My mission, if I´m elected will be that all facilities owned by the city (schools, kindergartens, libraries, health centers, etc.) will have a unisex toilet facility available for the public by 2024.

Cultural diversity. Vantaa is already Finland's most multicultural municipality. Different cultures and diversity will make us stronger (resilience), which guarantees a better and more vibrant future for all of us. Our city officials and employees already have tremendous knowledge and know-how about the opportunities related to multiculturalism. We can share this know-how with other cities and municipalities in Finland.

Diversity of people. We are healthy on the surface, disabled, sick, deaf, blind, tall, short, on the spectrum, talkative, quiet, young, old and whatever. Each of us is precious just as we are born. In my Vantaa, everyone has an equal opportunity to participate and influence what we do together in our community. By the year 2045 the overall population of Vantaa has been forecasted to exceed 330 000 people, with a 30% of minority of residents speaking a foreign-language.

Linguistic diversity. We already speak more than 190 different languages in Vantaa and we have the largest minorities of foreign-language speaking residents in Finland (approx 21,4% 2020).  It is easy for new experts to come to such a municipality, and especially when our city services often are available in multiple languages, it is easier to take care of your business than in many other Finnish municipalities. This is the recipe for success and future growth for Vantaa.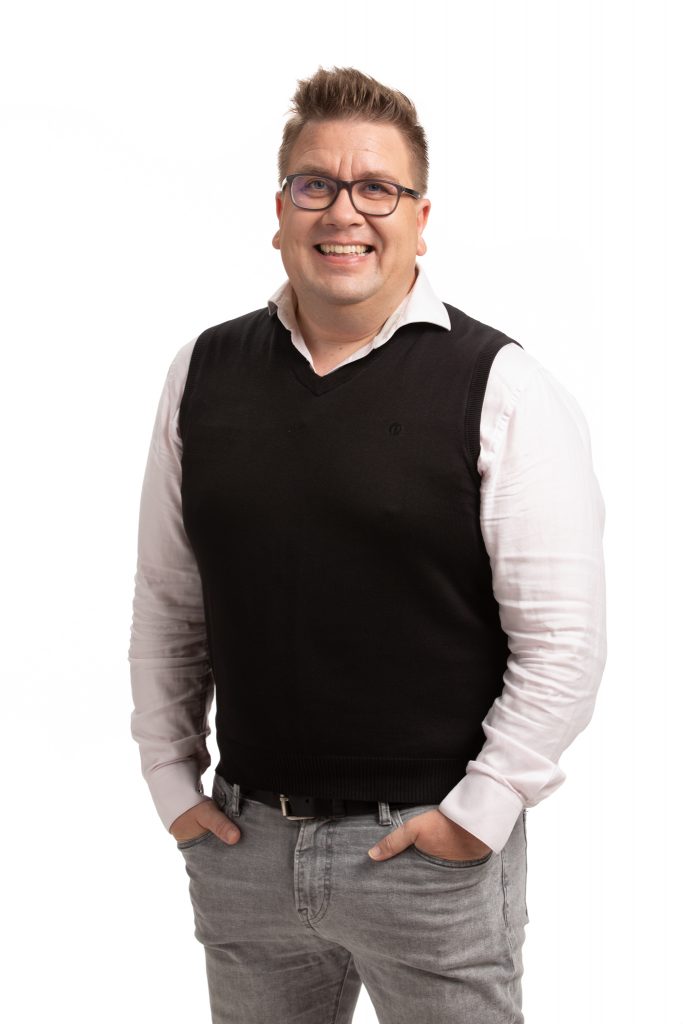 Signed commitments
Sexual equality (Seta ry), a center of expertise for gender diversity
Gays, lesbians, bits, inter-, trans-, and other-sex people, transvestites, and other rainbow people face inequality in legislation and in their daily lives. Sexual orientation, gender identity, gender expression or other personal characteristics of a person must not restrict, for example, access to assistance for victims of violence, services for the elderly or families, access to employment or the asylum seeker's right to international protection.
https://seta.fi/ihmisoikeudet/sateenkaarikunta/
Helsinki Cyclists in Vantaa 2021
During the next term of office, we, the undersigned, undertake to support the City of Vantaa's goal of promoting cycling and increasing its share of traffic by 4% annually, and to act in accordance with the theses of the Helsinki Cyclists.
https://pyoravaalit.fi/vantaa/#allekirjoituneet
TRANS R.Y.
A person belonging to a gender minority in the activities of the association means a person who is not cis-gender and is therefore not identified according to the sex defined at birth. This includes transgender and transgender people, asexual as well as otherwise diverse in gender.